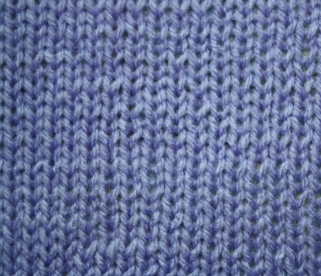 One of the easiest and most used stitches, the Stockinette Stitch is perfect for any project and for learning the basics of knitting and purling.
Difficulty level: Easy
Instructions
You can use any number of stitches + 2 edge stitches.
Work right side rows (1, 3, etc.) from right to left, as shown in the chart. Work all stitches on the wrong side as they appear (simple purl stitch).

Symbol Key

- edge stitch

- knit 1
Traditional Instructions
Row 1: edge st, knit across to last st, edge st
Row 2: edge st, purl across to last st, edge st
Repeat rows 1 through 2.